General Insurance for Employees
Ever more often, employers are successfully ordered to compensate for damages as a result of an employee having an accident during work as well as during staff outings, even if liability is in no way involved. By now, there is an abundance of court rulings on the subject.
'Good Employment Practices'
This requirement follows from the 'Good Employment Practices' principle enshrined in Section 611 of Book 7 of the Dutch Civil Code. If you as an employer are negligent in this regard by taking out insufficient insurance or no insurance at all for your employees, it constitutes grounds for liability. In that case, employers must compensate their employees themselves.
What does this mean for the employer?
If employees experience damage as a result of or in connection with their work, the court will not only determine whether the employer is directly liable for the demonstrable damage, for example due to dangerous working conditions, but will also determine whether the employer has either adequately insured employees or could have done so. In other words, although an employer may not be directly liable as it is itself in no way to blame for the damage occurring, it can still be held liable for poor employment practices in terms of taking out insufficient insurance. Standard public liability insurance (Aansprakelijkheidsverzekering bedrijven, AVB) does not cover such liability according to recent court rulings. As a result, employers must compensate the damage themselves.
Leaflet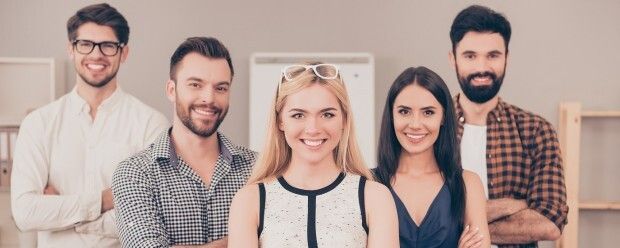 Solution
You as an employer can protect yourself from this risk, by taking out general insurance for employees in addition to liability insurance. In that case, your employer's liability will be covered completely. Public liability insurance (AVB) is the basis. Employers cannot do without this general liability insurance. Among other things, it covers an employer's liability for property damage or personal injury that employees sustain while doing their work, for instance because of an industrial accident (Section 658 of Book 7 of the Dutch Civil Code). It does not cover events such as accidents involving or caused by a motor vehicle. Some insurers also apply more specific exclusions, for instance for particular occupational diseases or liability on the grounds of good employment practices. The General Insurance for Employees (Schadeverzekering Voor Werknemers, SVW) was developed supplementary to the AVB in response to rulings of the Dutch Supreme Court. These insurance schemes will give you peace of mind and ensure that you are acting as a good employer in adequately insuring your employees. The insurance covers accidents that happen to employees during or because of the performance of their duties or company-related activities. If you take out this insurance, your liability on the grounds of good employment practices will be covered as well.
Kind of insurance
Good Employment Practices ensures that damage suffered by workers as a result of an industrial accident is compensated. Regardless of who is liable.
Trainee cycling home
A trainee is cycling home from her place of work. She slips and has a bad fall. This results in a spinal cord lesion, which prevents her from carrying out her duties. The employer has no liability under either Section 658 or Section 611 of Book 7 of the Dutch Civil Code (which deal with direct and indirect liability). This is because, until now, case law has not yet linked damage sustained while commuting to the duties assigned to the employee. Therefore, the employer is not obliged to take out adequate insurance. One of the problems here is that there is currently no exact definition of 'commuting'.

It is clear, however, that the standard AVB does not extend to this damage. Although the employee is entitled to benefits under the Work and Income (Capacity for Work) Act, these do not cover all the damage. The employee cannot sue anyone for the damage. In anticipation of possible court rulings to the effect that certain situations must fall within the scope of Section 611 of Book 7 of the Dutch Civil Code, the SVW already covers this damage.
More information
Would you like to know more about asset protection? Raymond Hess is happy to assist you!